Thibaut
Wadowki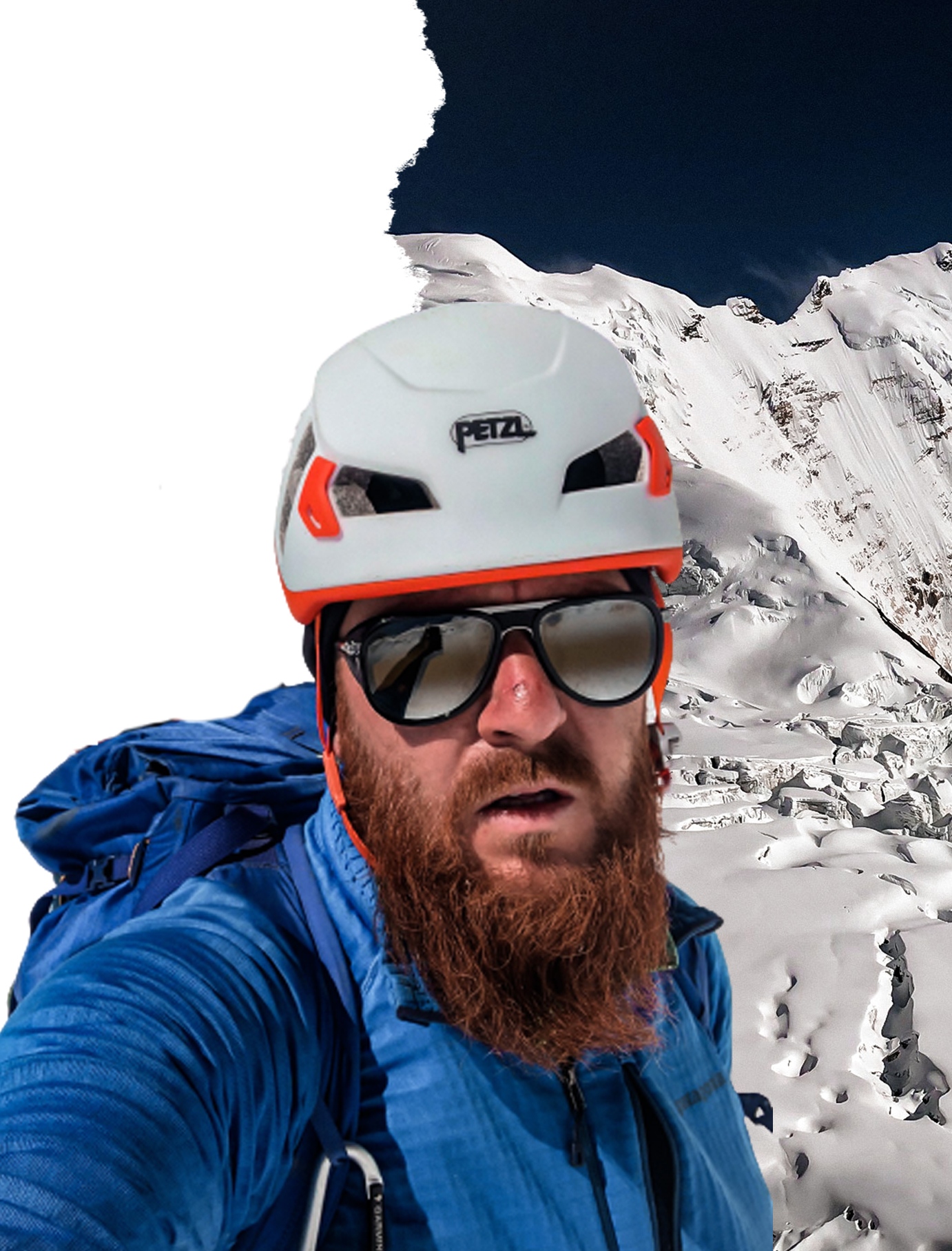 My atypical career path, my character naturally turned to sport, sometimes extreme, to exteriorise myself, to get rid of my excess energy. Among them, basketball, rugby, boxing, triathlon and today a real passion for mountaineering.
All these sports that I have been able to practice have helped me to build myself and make me who I am. Thanks to my sporting experiences, I have been able to develop a mind capable of dealing with many situations.
Surpassing myself, perseverance and freedom naturally led me to mountaineering. For me, it is a means of escape, a way to feel alive, to be in tune with nature which decides whether or not to welcome me. In front of the uncontrollable nature, one must know how to remain humble and appreciate moments of intense emotions.
The discovery of Nepal began in 2017 with the ascent of KALA PATTHAR (5643 m) in the region of KHUMBU, it was a trigger. My altruism, my passion and my adventurous side allowed me to be in perfect adequacy with this country and its inhabitants. I have only one idea left in my head, to return there and leave on an expedition. One year later, I signed up for the expedition to attempt the Himlung HIMAL (7126 m).
Since my return from Himlung Himal in 2019, I now aim to climb the MANASLU (8163m).. Daily preparation, both physical and mental, is essential for this type of expedition. It is important to live things to the fullest to enable us to better understand them. "Science without conscience is only the ruin of the soul" François Rabelais