Team
Wadowski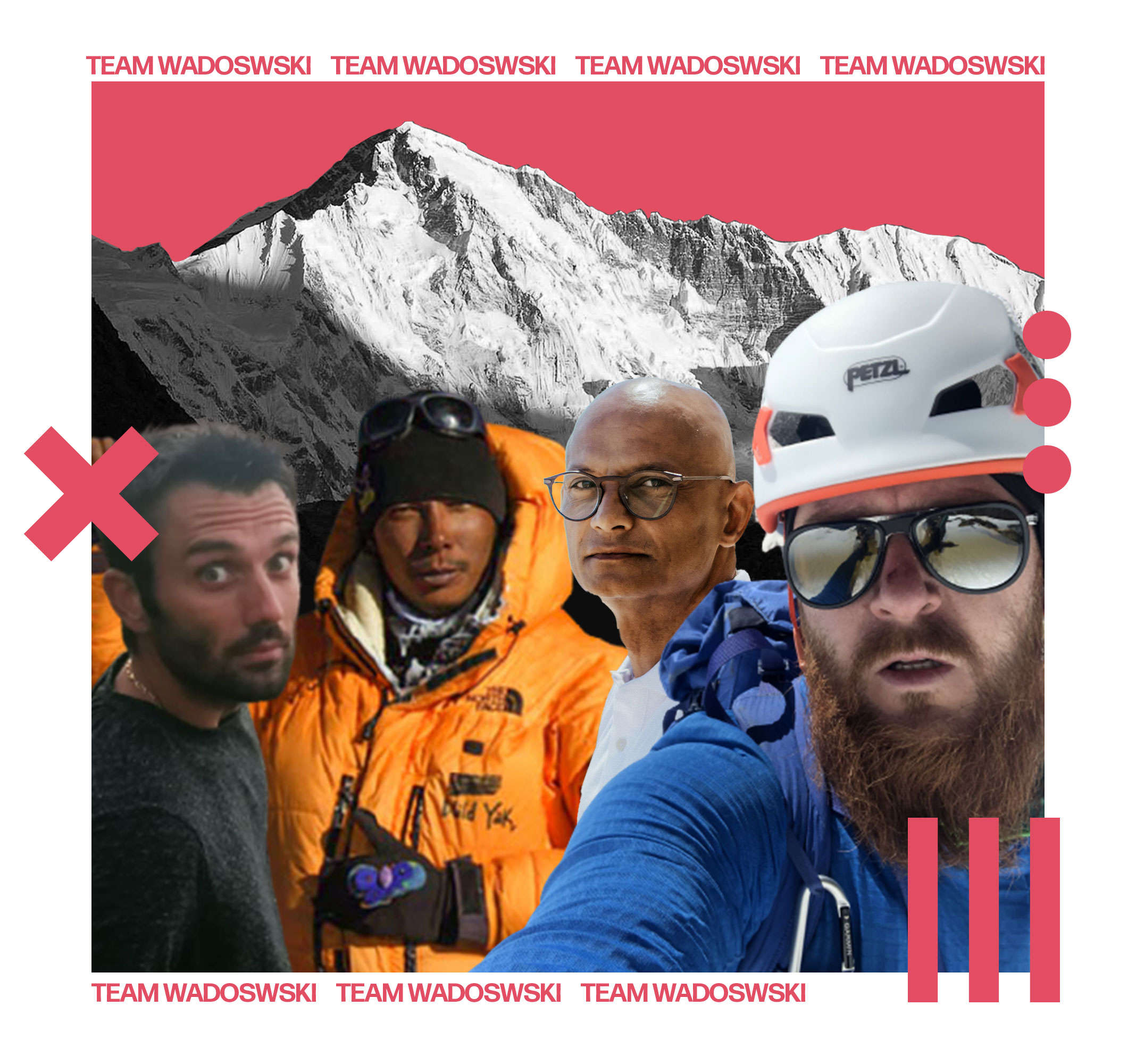 Following the live of 01/09, we regret to announce the cancellation of the Cho Oyu summit ascent. Indeed, at the moment, we have learned from Nepal that the Chinese government does not grant visas for all climbers wishing to climb this summit.
But as you know, Team Wadowski's mindset is to find solutions to all difficulties. That's why we are officially announcing our NEW OBJECTIVE: MANASLU, the 8th highest peak in the world at 8,163 metres.
Follow Thibaut WADOWSKI, an extreme mountaineer who is going to attempt the ascent of the CHO OYU (8 201m) in the Himalayas, and according to us, believe in the Human being, turn towards the rest of the world, participate in this event, be thirsty for freedom, create and give visibility to the exploit.
For many years now, he has been multiplying expeditions in Nepal, but this year Thibaut will be accompanied by a team to encourage him and prepare him as well as possible in his projects.
Discover the team